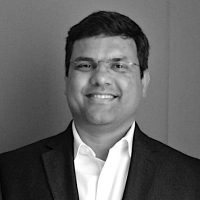 SANJAY ACHARYA
Executive Board Member
Sanjay a Senior Business/IT Transformation Leader at IBM, serves in many different capacities within the community. He is a member of the Planning and Zoning Board of the Town of Morrisville, NC.
He is the co-founder of the "Discover India" program at Sanskar Academy. He also mentors undergraduate & graduate students at North Carolina State University and the University of North Carolina, Chapel Hill.
Sanjay has a Master of Business Administration degree from Kenan-Flagler Business School at the University of North Carolina Chapel Hill, a Bachelor of Computer Engineering degree and a Diploma in Electronics and Telecommunication Engineering.