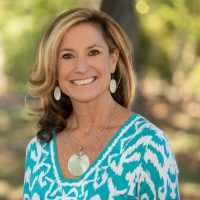 Tricia Lucas
Executive Board Member
Tricia Lucas, Co-Founder Lucas Select, has over 25 years of demonstrated success in recruiting, marketing communications, social media, and technology sales. 
Tricia has been involved in 9 startup technology startups as well as sales and marketing roles at IBM, QMS-Minolta, SAS, and Lucas Select, a recruiting and consulting company to help technology companies recruit talent more efficiently by focusing on Recruiting Efficiencies, Employer Branding, and Social Media. She is Founder of The Alliance of Women in Tech Leadership, 2018 TBJ Women in Business Award recipient, Triangle AMA (American Marketing Association) Board Member and VP of Employer Services, and Co-Chair of AMA Marketing Transitions Group. She is a GrepBeat Columnist and a published author and featured commentator in The Huffington Post, CBS Small Business Pulse, Fox News, Inc., Mashable, Dice, Recruiter.com, SheKnows.com, Jobvite.com, Bust.com, Ellevate.com, CareerCloud.com, FitSmallBusiness.com, and Career S.L.
Tricia holds a degree in BA Communications Management and an MBA in Business Administration. She was a recipient of the Scripps-Howard Scholarship, Advertising Federation Scholarship, Presidential Scholarship, U.S.S. Alabama Scholarship, and the Metropolitan Scholarship.
She is also a devoted supporter of Animal Welfare issues, as shown by her roles as the Head of the NC volunteers for the Humane Society of the United States and NC Voters for Animal Welfare, Second Chance, and the SPCA.
Join
E-Mail Newsletter
Some description text for this item